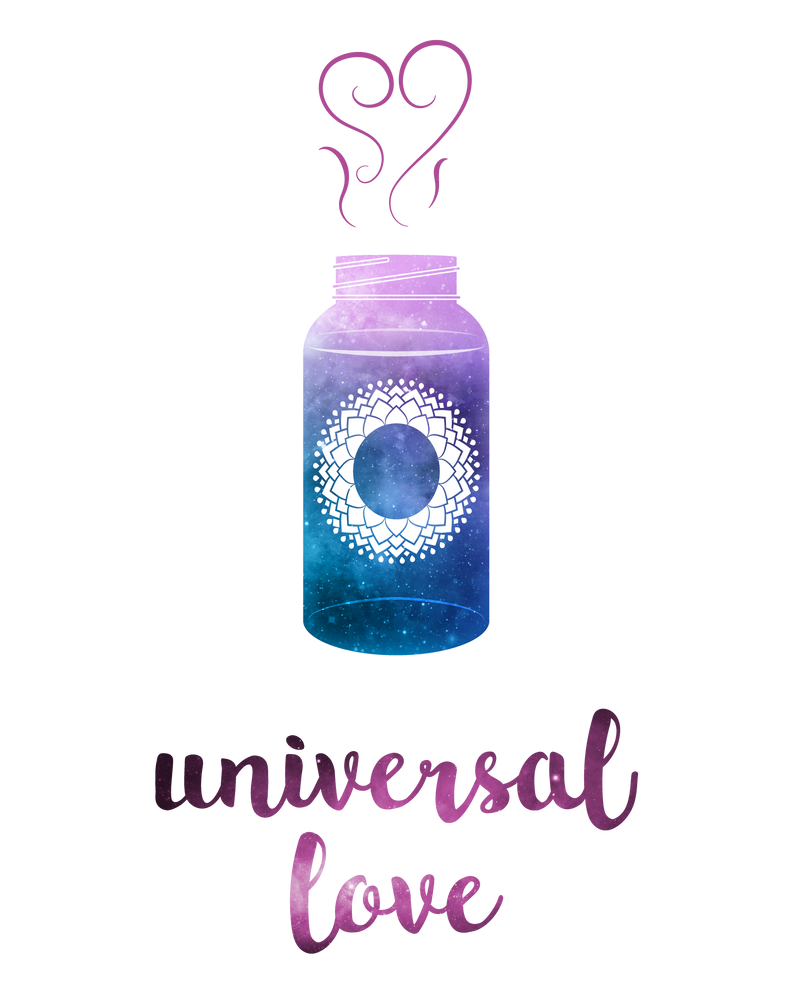 This took me about 3-4 hours to do. Most of it was making decisions between a couple things I wanted to do with the colors or details.
I did not make the three galaxy textures that I used; they came from Design Cuts and Design Bundles. I also have design resources for jars and mandalas/chakras, but I really wanted to practice making my own. The chakra here is the same one from my Crown Chakra:
But I did tweak the outer beads, removed the outlines, and made it white. Since it was going on the bottle, I tweaked it to make it round like a label. I also played with the color gradients for the jar and the steam/mist forming the heart.
I chose the Northern Lights font because it is one of my personal favorites, it has a fun, whimsical feel to it, and it was the very first design resource I ever got 

And hey! I have a Ko-fi now! It is acting as a tip jar, so if you like my art and would like to support me, please consider leaving a tip:
Support Me on Ko-fi